Prosecution Fails to Show Up for Bail Hearing of Kasese NUP Members.
Written by admin on December 3, 2021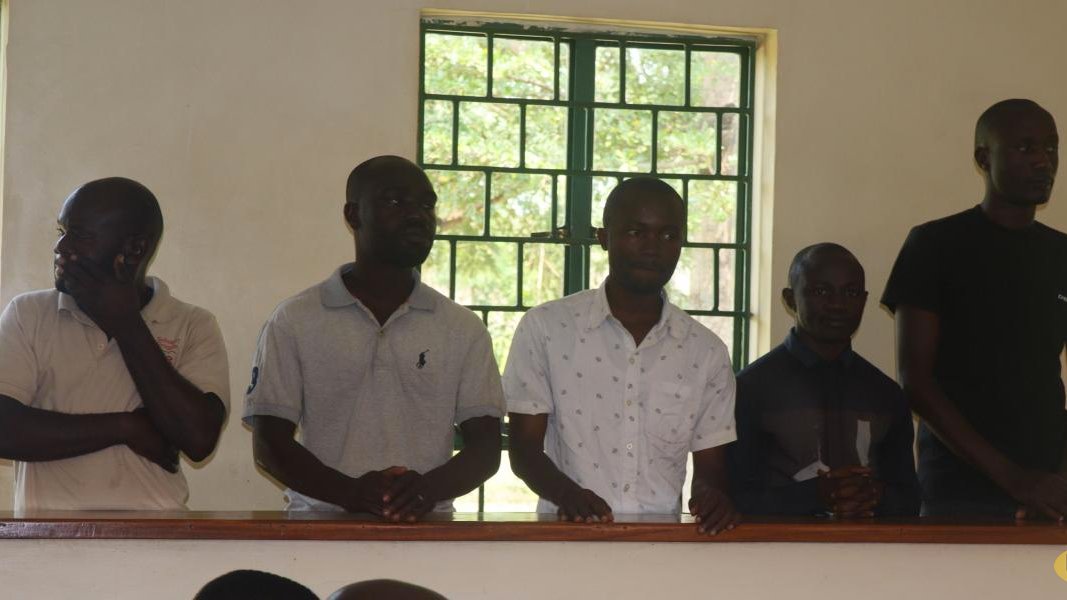 Leaders of the National Unity Platform-NUP party in Kasese have been remanded further after the prosecution failed to show up in court.
The five were arrested by security personnel last month from Kamaiba ward in Kasese Municipality for allegedly plotting to overthrow the government.  They are Bryan Basisa, the NUP Kasese District Chairperson, Geoffrey Bwambale, the NUP coordinator for Bundibugyo, Atanazio Isanat, a party member from Ntoroko District, Isaac Mumbere-NUP flag bearer for Nyamwamba division in Kasese in the last general elections, and Oniz Kule, a Boda Boda rider from Hima town.
Emmanuel Kirunde, the Defence lawyer told the court that they were prepared for a bail hearing as had been scheduled by the court. He asked the justice to consider granting the suspects temporary freedom since they had met all the bail requirements.
According to Kirunde, the accused persons have families, sick parents a reason court should consider granting them bail.
However, Justice Okumu Jude Muwone, said that whereas all the five had the right to get bail, the application can't be heard due to the absence of the State Attorney who had communicated earlier that he was away on official duty
The accused pleaded with the Magistrate to grant them bail but Muwone declined before re-scheduling the bail hearing to December 13.
---
Reader's opinions
---