Indian, Pakistani Businessmen Lose Billions in Dubious Business Deal
Written by admin on November 5, 2021
Investors of Indian and Pakistani origin operating in Lira City have been duped by a bigger business company in Oyam district.
The four businessmen; Dev Patel of Pramukh millers, Frook Wakas of Farook Agro Uganda Limited, Muhammmad Shahid of Mian Agro Uganda Limited, and Basra Gurcharn of Guru Nanak Investment particularly deal in oilseed and oil milling businesses.
In March this year, the four businessmen, together with another person, Anifa Aguti of Umaima Business Solutions had a business agreement to supply thousands of tons of raw sunflower, soybeans and cottonseed to Agri Exim Company Ltd based in Iceme sub-county, Oyam District.
The agreement states that the businessmen would be paid by the end of June this year. However, the businessmen say the company has refused to pay them under the claim that they never supplied any produce.
Muhammad Ateeq Nawaz, the President of the Pakistani Community in Lira explained that Agri Exim has denied the fact that the businessmen supplied them produce despite having signed documents that prove that they were supplied. He added that attempts to get his subjects paid for their products have been futile because the documents in the company's possession have been changed.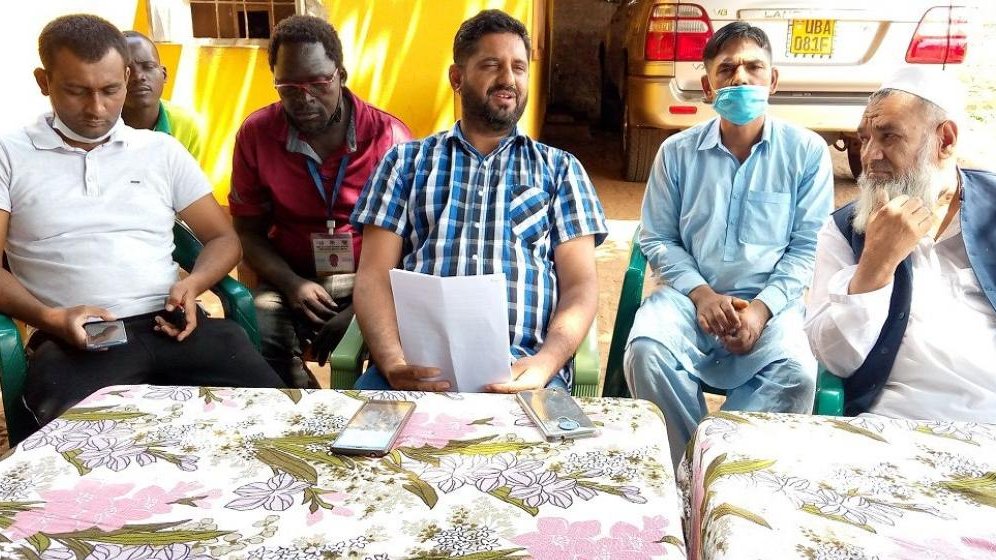 The investors
Basra Gurcharan of Guru Nanak Investment Uganda Limited, a sunflower oil milling company that has operated in Lira for the last 21 years said he supplied 381 tons of sunflower and 272 tons of cottonseed, both valued at 1.6 billion Shillings but has not been paid a coin. Gurucharan says he is surprised that Agri Exim has now refused to pay them yet in the past, they would pay for all the goods supplied.
Meanwhile Dev Patel of Pramukh Millers Limited, who supplied 1500 tons of soybeans says that Agri Exim paid him some amount but not for all his supplies.
The businessmen argue that without that money, their investments will collapse and the effect will felt not only on them but even by the local community of the Lango sub-region.
Following several failed attempts to be paid, the group went ahead to report the matter to police and a General Enquiry File was opened at Special Investigative Unit Kireka under GEF 183/2021. However, Ateeq says the investigators who were sent from Kampala to investigate the matter went back after two days and since then nothing has been done.
Meanwhile, in the twist of events, Agri Exim has now sued their former Assistant General Manager in charge of Iceme, Gajanan Ashok Patil and another staff Kavik Makwana together with the five businessmen for conniving to defraud the company. Through their lawyer M/S Mushabe Munungu and Co. Advocates, they accused the defendants of causing the company a financial loss of over 12 billion Shillings.
They want the court to declare that the defendant's supplies which according to them are not backed by the company's LPO, goods received and Purchase Payment Vouchers are illegal and a declaration that the claims against them are fraudulent fiction.
They also prayed for a declaration that the defendants are not entitled to any paying and so court should award a permanent injunction restraining the investors from further demands for payment and or harassment of any sort by malicious police complaints against the plaintiff.
---
Reader's opinions
---